$15 – Front Row:
Click Here!
$10 – General Admission:
click here!
Anarchy Championship Wrestling Presents:
The 5th Annual Lone Star Classic!
Sunday Night November 14th, 2010
Mohawk
912 Red River
Austin, Texas
ALL AGES!
Bell time 6:00 pm
Doors open at 5:15 pm
SPECIAL PRE-SHOW TO BEGIN AT 5:35!
ALL AGES!
ALCOHOL WILL BE SERVED!
Tickets:
Reserved Front Row Seating: $15
General Admission: $10
(Card subject to change)
This Year it will be a 12 Person Tournament
The First round will consist of four 3-Way Dances
The Second Round will Consist of 2 one on one matches
The Finals will also be One on One
The Winner gets a guaranteed title shot to use anytime they see fit
The Winner will also be crowned the Anarchy Televised Championship (barring a title change before the event)
1. Evan Gelistico
2. Slim Sexy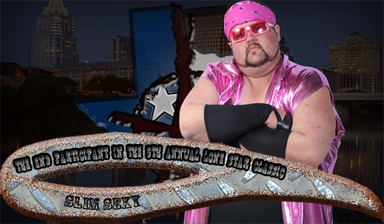 3. Athena
4. Delirious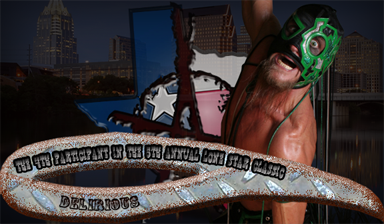 5. Matthew Palmer
6. Jimmy Jacobs
7. Davey Vega
8. Rachel Summerlyn
9. Awesome Andy
10. Gary Jay
11. Pierre Abernathy
12. TBA
First Round Matches: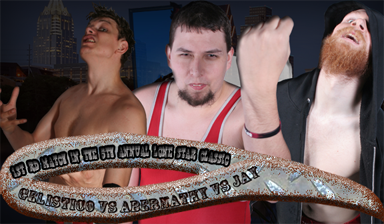 3 more to be announced!
Non-tournament Matches:
TO Be announced soon!
Head your pretty little selves on over to www.Smartmarkvideo.com or www.AnarchyChampionshipWrestling.com to pick up the latest DVD releases from Anarchy Championship Wrestling featuring stars such as Chris Hero, Sara Del Rey, Claudio Castagnoli, Arik Cannon, Daffney, Shark Girl, Portia Perez, Scot Summers, Daizee Haze, Jimmy Jacobs, Tyler Black, Bryan Danielson, MsChif, Rachel Summerlyn, JT Lamotta, Delirious, Joey Ryan, Jerry Lynn and many, many more
Anarchists unite: www.ACWFANS.PROBOARDS100.com
who we are: www.ANARCHYCHAMPIONSHIPWRESTLING.com
For up to the date video's: www.YOUTUBE.com/Anarchytelevised
Friend us!: www.Facebook.com/AnarchyChampionshipWrestling
To Contact via E-mail: AnarchyChampionshipWrestling@Gmail.com